---
Archiving in Lotus Notes came a long way. It is easier then ever once you got it setup right (if you
were nice
to your Notes administrator (s)he would have setup that for you
using a policy)
. So here is the trick. Create one folder named
Archive
. It is case sensitive, so
archive
or
ARCHIVE
won't do.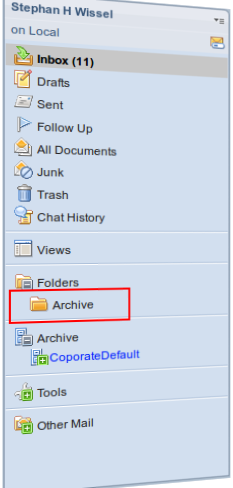 You now can drag & drop documents into that folder. The standard Notes mail template contains code to recognize when you want to drop into that special name.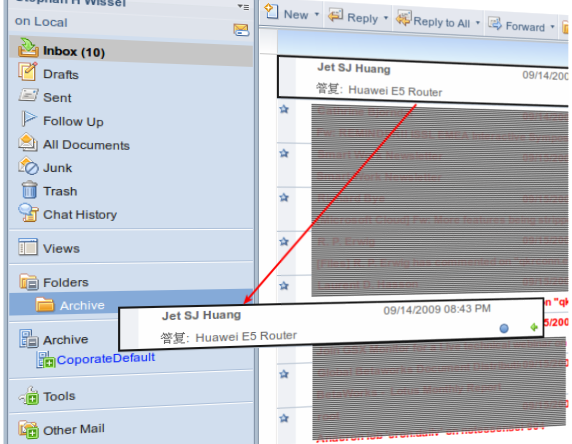 Tip: when dragging from other folders than the inbox use Ctrl+Drag, so Notes will retain the folder information (and yes - I'm getting myself a Huawei E5 router). You will be prompted to archive the documents:

While this is sweet and easy you would now have to wait until archival is complete. Waiting for a computer to finish its work is the last thing I want to do, so I say NO. With a few extra steps the documents still get archived away. Let me show you.
---
Read more
Posted by Stephan H Wissel on 30 September 2009 | Comments (0) | categories: Show-N-Tell Thursday