Sending Notes email as MIME messages
---
In the beginning there was Notes. And Notes was used inside the corporation only. And things were good. Then came the time to link Notes to other eMail systems. These other systems only supported text. And things were good. Then MIME arrived. Notes added MIME conversion and trouble started <vbg>. A lot of admins didn't like MIME since it required additional bandwidth and opened up a can of potential worms. So they switched off the incoming or outgoing mime conversion. And forgot about the settings. So today many users grief because their nice messages are dumbed down to text. Fixing that is easy as 1-2-3 once you get your server configuration document into edit mode: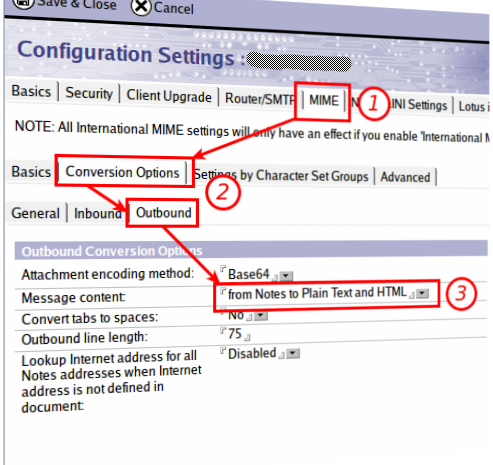 If most of your communication partners use Notes on the other end of the pipes, you might consider to encapsulate the original message by default (your bandwidth watchdog will hate you for that)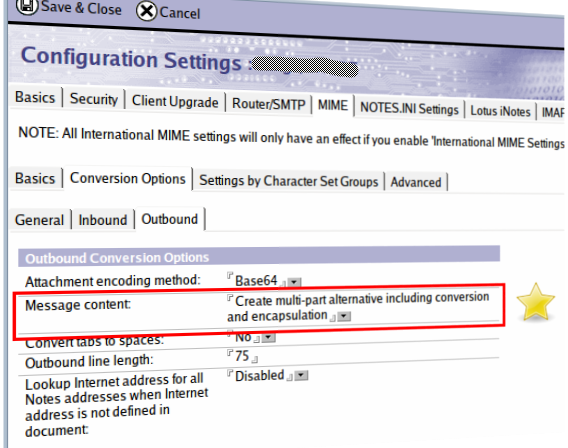 For the highest fidelity in RTF to MIME conversion you want to have a close look at
iFidelity
.
---
Posted by Stephan H Wissel on 24 September 2009 | Comments (6) | categories: Show-N-Tell Thursday