Genting Highlands Resort Reflections
---
After exploring Kuantan and Sungei Lembing we continued our personal
Discover Malaysia
trip to
Genting Highlands
Theme Park. After having seen
the orginal
a number of times it was obvious where Genting's
inspiration
came from (Wasn't there something with "flattery"). They have to practice with their website however. With NoScript active you don't see a thing. The theme park is divided into an indoor and an outdoor area (tribute to the weather here) with the indoor area actually containing a number of rides including a ferries wheel and a roller coaster. After the beach and nature in Kuantan that felt a bit creepy. But it operates well. SWMBO went - what Genting is all about - gambling and won the family dinner last night. One of my favorites are animal pictures. The body of a snake (a must have accessory over here) is muscle pure - quite a stretch target for my gym exercise.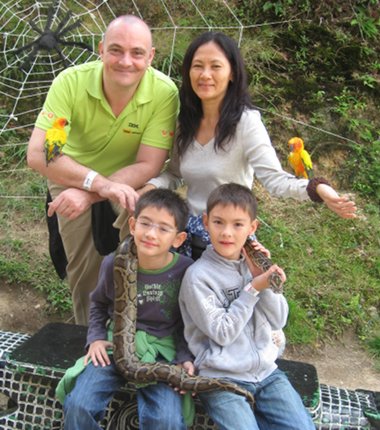 Of course the main attraction of any theme park are the rides. Genting has a number of them: The Corkscrew, Space Shot, Sky Venture (a body flying tower,
very cool
, Flying Coaster, Snow World (the only way to see snow in the tropics) and more. All of them are pretty new and feature impressive structures.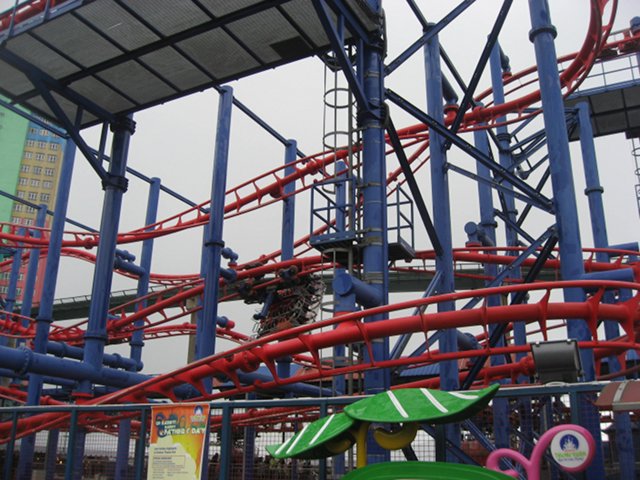 However when you embark on a ride on the Cyclops you enjoy Malaysia's first roller coaster ever,that means that you entrust yourself to this:
As far as I know the Cyclops has a spotless savety record, nevertheless contemplating wear and tear and increased loads over 30 years just when you go down the first slope leads to interesting facial expressions: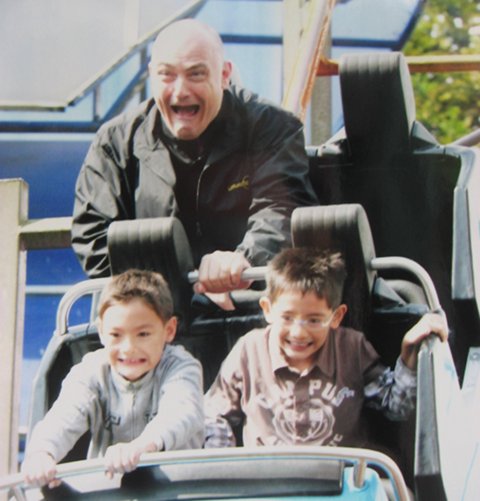 We survived unharmed

---
Posted by Stephan H Wissel on 20 June 2009 | Comments (3) | categories: After hours