Collaboration in context
---
Harry, a storm is coming, at least if you follow
Cary Youman
. Nothing less that the way we collaborate will be, again, a focus for IBM. The need has not found a definite solution. The attempt to
reinvent eMail
is starving in the incubator.
Great minds
try to reinvent
the conversation
(and looks suspiciously like Wave). So what is so tricky about collaboration?
In short it is
context
, the famous
5 W
. In our hyperconnected world context can get big rather fast: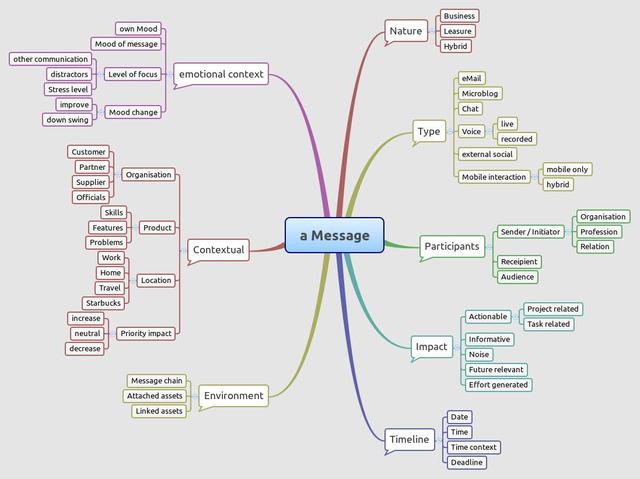 An eMail system usually provides limited context: From, When, Subject. Using
Tools
and
Advanced Analytics
modern systems try to spice that context. Other
shoot the messenger
without addressing the next level of problem: Flood vs. Scatter
Social software has made information easier to share and better accessible, but created a scatter problem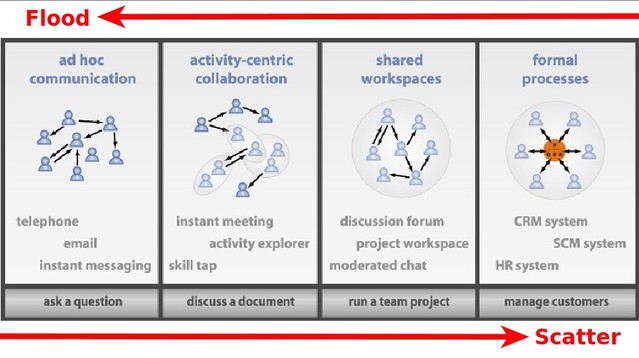 A few years ago, the only relevant place for actionables was the eMail inbox. Now it is the social feed (with its lack of control), wikis, blogs, chats etc. on top of the eMail. I have argued for a
revamped inbox before
and I'm quite hopeful that what was presented as a vision an aeon ago (at least an aeon in IT time), will finally come to pass.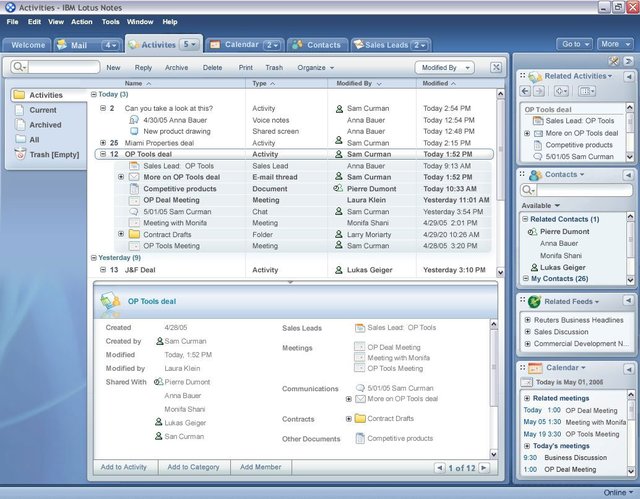 Of course nobody wants to use clients any more, of course unless the device has no keyboard and the client is downloaded from an app store
---
Posted by Stephan H Wissel on 24 September 2014 | Comments (0) | categories: Software