DXLMagic UI coming soon
---
It has been a while since the last update. There are a number of interesting enhancements coming soon to DXLMagic. While the command line interface is still available for your automation projects there will be a GUI and other enhancements: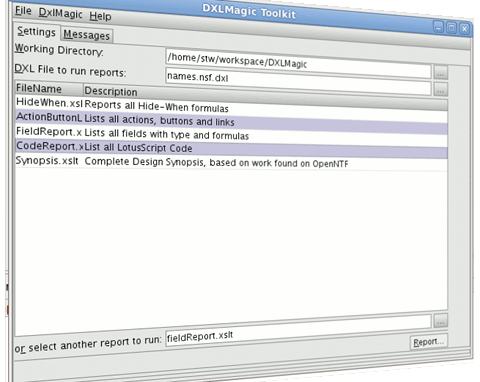 GUI for Export, Import, Injection, Reports (Transformation) and Server Documentation
Graphical Installer for Windows (Mac/Linux maybe later)
A list of build in reports
New Function: Compare 2 databases
New Function: Brute Force View Tuning (article coming soon)
Stay tuned.
---
Posted by Stephan H Wissel on 17 July 2009 | Comments (1) | categories: DXLMagic