XPages Workshops in XI'AN (today) and Hong Kong (06/07 July 2009)
---
Today I completed a short introduction into XPages for a business partner in
Xi'an
. Initially the participants were a little stiff: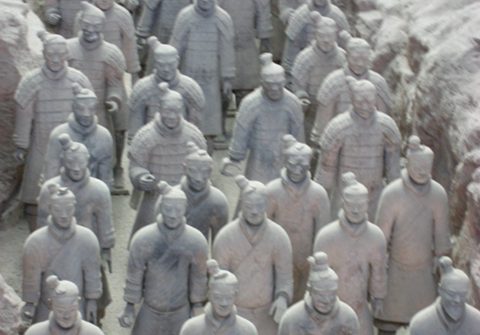 But with food and demo (click on the picture above) they warmed up to the new way of doing things. I'll spend the weekend in Xi'an visiting one of the five holy mountains of the Taoist:
Mount Huashan
. I'm curious how this will work out.
I'm pleased to announce, that I will conduct another XPages workshop, this time in Hong Kong. (
Update:
Date for HK has changed!)The class will be on the 06/07 July 2009 and is open for registration. For details, location, fees etc. please contact
Tony KT Lee
from IBM Hong Kong.
---
Posted by Stephan H Wissel on 05 June 2009 | Comments (2) | categories: XPages