Got a torch light --- will explore
---
Near Kuantan in Malaysia is the old mining town Sungei Lembing where Anthony's and Ernest's grandparents were born. The mines went out of business in the 1980ties, but the shafts are still there. Of course it is strictly forbidden and dangerous to explore them.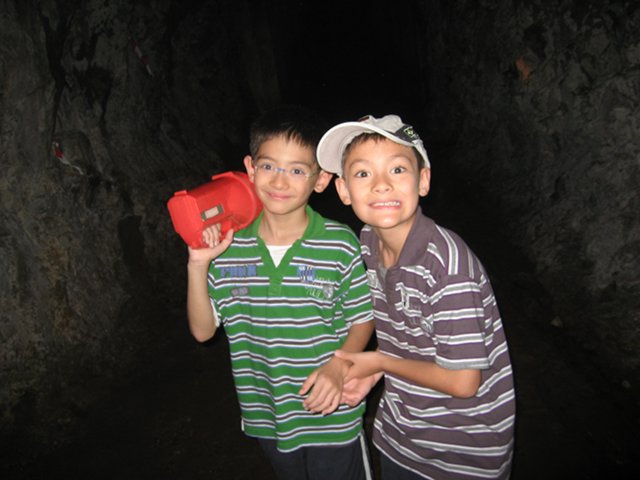 When you translate "strictly forbidden and dangerous" into the languge of 2 nine year olds it awfully sounds like "fun and excitement".
The gentleman in green is Ernest Jian Long, the one in purple Anthony Bau Long.
---
Posted by Stephan H Wissel on 18 June 2009 | Comments (1) | categories: After hours